Walking Into "The Darkness" of Abandoned Places
Updated: Feb 9
Okay, so this blog post could go a few ways; you may not believe in ghosts and you may find this humorous, but if you're an urban explorer that's experienced this then you will take this seriously. Let me know in the comments if you've experienced this!
Have you ever been exploring an abandoned building, specifically an asylum, hospital, morgue, church, or other particularly spooky place and you turn a corner and see darkness? Now, I'm not the normal kind of darkness...no, this is a special kind of darkness. How can I explain? This darkness takes your breath away, makes the hairs on your neck and arms stand up, makes your ears perk up, and oftentimes stops you dead in your tracks. I took a photo in one of these hallways and I think it depicts it quite well..
This photo was taken in the abandoned Downey Insane Asylum here in California. You can read the blog about it here.
I made a Tik Tok video about this place and it went viral. Tik Tok is weird.
I've felt this darkness in a few places I've explored and it's so terrifying that it makes me leave the premises immediately while apologising for invading their space...whoever "they" are.
There's an abandoned boys juvenile detention center in North Carolina where I felt this feeling at one point while exploring, but I had to investigate it. I felt the need to push myself this day, which probably isn't the wisest move, but I wanted to get a long exposure photo in this eerie, prison-like room with only a desk and chair inside. This was a 6 foot by 6 foot room with a narrow passageway to get into it. I'm almost certain that it was used for some kind of punishment.
"Teach"
"Soul"
If you want a copy of any of these photos, visit the PRINT SHOP.
Another place I've felt this darkness was, shockingly, in an abandoned office building. I'm not sure what could have happened to make this place become haunted, but the darkness on this day stopped myself and my friend Chamoisdead dead in our tracks, at exactly the same instant. We were walking down a hallway and we both looked around the corner to the left and we stopped, looked at each other, and said, "should we leave?" and immediately turned around and quickly exited the building.
Here's a look at one of the rooms in that creepy office building we explored. It was mostly clean, aside from a few scrawlings on the walls. I didn't get a photo of the darkness in this building, mostly because of how hastily we got out of the building.
Upon stepping into this abandoned elementary school in West Virginia I felt a bit of that feeling when I saw this staircase, but there was no "darkness" visibly there. It was just a weird place.
I was recently messaged on Instagram by someone that enjoys my content saying, "yo... you should bring like a blessed rosary to protect yourself from evil spirits K..."
I appreciated the warning and advice and reassured them that I go into these explorations quite prepared. That being said, I may start carrying a form of spiritual protection with me..and perhaps you should too.
My number one tip for you if you're just getting into urban exploration is to bring someone with you. Don't do this stuff alone; it's not safe at all. There is safety in numbers.
My second tip is to bring a respirator with you. It's important.
For more tips, read my blog post "A Beginners Guide to Urban Exploration Photography"
Taken in the abandoned Forest Haven Asylum.
Down in the comments let me know if you've ever experienced the darkness I'm talking about. I would like to think I'm not the only one out there that has seen this.
If you liked this blog post, you'll love my book full of photographs and stories, No Tracers - An Urban Explorer's Diary!
Get Soclistic:
Instagram: @KEnagonio
Twitter: @KEnagonio
YouTube: JustTheLetterK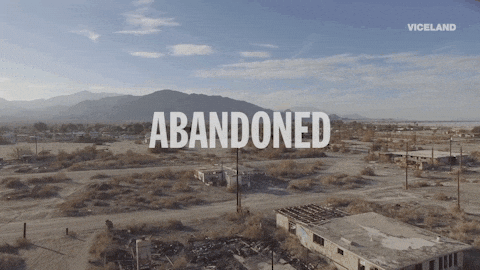 My 2019 KIT for Filmmaking, Photography & Vlogs:
My Drone: https://amzn.to/2KXtsWh
Handheld Stabilized camera: https://amzn.to/2KVBQ8M
Main Vlog Camera: https://amzn.to/33YttjX
Wide Angle Lens: https://amzn.to/2HmJ4QM
Pretty art lens: https://amzn.to/2HGxwZ1
3 legged tripod: https://amzn.to/322EGhK
Portable Solar Charger: https://amzn.to/348KfNE
Magic Backpack: https://amzn.to/340OCu7
Storage: https://amzn.to/2ZmaCA9
Rode video mic: https://amzn.to/2zl2zon
Skullcandy Headphones: https://amzn.to/2ZtmGLG
My audio recording setup: https://amzn.to/2zoiEJX
#vloggers #editing #youtubre #urbex #urbanexploration #urbanex #insaneasylum #insane #asylum #ghost #haunted #centralstateinsaneasylum #indianapolis #abandonedamerica #abandonedbuilding #abandonedworld #america #abandonedindiana #abandonedlife #abandonedworldabandonment #bando #urbexlosangeles #urbexpeople #urbexyoutube #urbexnearme #urbexphotography #urbexvideo #urbexlocations #urbexgonewrong #urbexgear #urbexcity #urbexers #urbexwalkthrough #urbexphotos #urbexart #urbexequipment #urbandecay #abandoned #abandonedplaces #abandonedhouse #abandonedcalifornia #abandonedbuildingcalifornia #urbexcalifornia #urbanexplorationcalifornia #abandonedlosangeles #abandonedhospital #abandonedhospitalla #abandonedhospitallosangeles #abandonedplacesinlosangeles #abandonedplacesincalifornia #urbexhistory #hauntedhouse #hauntedlamansion #hawthornemall #abandonedhawthornemall #abandonedmall #abandonedmalls #mall #abandoneddowneyasylum