Project Freelance - Episode 15: Tour Stories From A Professional Content Creator (ft. @WheresBryce)
Bryce and I met a few years ago at a Famous Last Words show. He was on tour at the time with the band and our best bud, Justin Conant introduced us. Naturally, as photographers, we started chatting and hit it off.
From shooting his first show, which happened to be Vans Warped Tour, to shooting under Buzznet, by posting content onto Flikr, this once aspiring music photographer now tours full-time as a professional content creator. 
In this episode, Bryce Hall and I get down to the nitty gritty parts of the music industry and touring life. From people walking onto our tour busses to working with horrible clients, this episode of Project Freelance is definitely one of my favourites, which is why I forced Bryce to talk to me for an hour.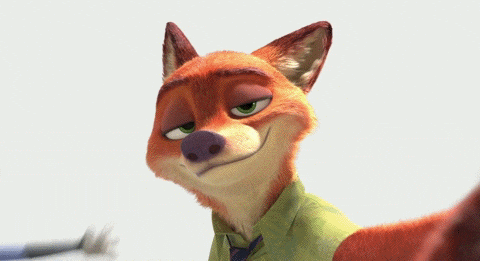 Bryce Hall has learned how to use his social media to grow his clientele for his freelancing work, and, as much as he may dislike social media, he knows and appreciates how social media has helped build his career and develop new relationships.
As a content creator that tours full time, Bryce has seen just about every crazy thing and dealt with every kind of person that you could imagine. Bryce toured with Blood On The Dance Floor, who is everyone's favorite band to hate, but he learned a lot about how to watch your back when it comes to finding bullshit. 
In the touring world, it's important to realise that you are more valuable to a band if you have more than one skill to offer. Bryce shares a lot about how he grew from a photographer with dreams to shoot live music, to becoming a full time, freelance content creator, tour manager, VIP coordinator, and merchandise manager. Bryce and I will share with you just how important it is to make yourself an asset on the road if you want to STAY on the road.  
Bryce, being self taught, has put off learning the technical aspects of shooting for years, but has recently begun studying, both online and through speaking to other creators. It's important to remember that, even though we might not necessarily HAVE to know everything about every camera, but it's good to grow your skills and knowledge so you can create even greater things. 
If you want to hear how to earn a living as an artist and travel the world, or if you're curious about how it really is to live life on the road, check this episode out. 
Thank you so much for your time and crazy stories, Bryce. I'll see you at a show, boo boo! 
Bryce is currently out on the road with Motionless in White, creating content for them, and exploring the world. If you'd like to keep up with him, please please do! 
facebook.com/Wheres-Bryce-Photography
Bryce's First Camera: Nikon D340,
Current Gear: Sony A7sii, 
Glass: Sony 55mm 1.8, Sony 28mm 2.0, Sigma 24-105mm art f/4
Accessories: Pilotfly h2 gimbal
Podcast Mentions: 
My Socials: 
instagram.com/kenagoniophotography
facebook.com/kenagoniophotography
The video Bryce is referring to that we created together was the 2017 Alternative Press Music Awards announcement video, in which All Time Low hands off the award show to Andy Biersack of Black Veil Brides. You can see it here: 
I made you a list of AFFORDABLE camera gear and accessories that you can get at Walmart! https://www.readycart.com/ready-cart/directing-cinematography-demo-reel-k-enagonio-2017
My Favorite Photo Contest Sites: 
Viewbug https://www.viewbug.com/?invite_token=E3829D6E (free photography ebook upon signup)
Gurushots: https://goo.gl/MtgWhK (Free bundle upon signup)
Please reload