Laminate Pullers - Tour Managing 101 with Jon Syverson | Project Freelance
Listen, don't fuck around with a tour manager! These guys are the reallll bosses on tour.
Listen to the episode here: https://itunes.apple.com/us/podcast/laminate-pullers-tour-managing-101-jon-syverson-andy/id1278428639?i=1000406767331&mt=2
Jon Syverson is a veteran tour manager, who has worked with Black Veil Brides, Andy Black, and more. He started out as a drummer and went on his first tour as a junior in highschool. He hung out with the kids that were musicians and stoners, and ran straight into the world of touring. He didn't come from money, and didn't care about it, because he just wanted to make music.
Let's go way back in time. Jon grew up in the stone age, long before the era of the "cell phone," navigated the country with maps...no kids, not Apple/Google Maps. Real. Tangible, Paper maps.
In this episode of the podcast, Project Freelance, I speak with Jon about his life as a tour manager, his duties, and how he's been able to make a living as a freelancer.
I've always wanted to ask these questions of a TM, but I wasn't sure who to reach out to, and then..Jon. Haha.
Each tour manager has their own system. Jon loves having the freedom to create a system that works for everyone, but he also has no off button. He keeps busy because there's always something..or someone.. that needs to be fixed, replaced, or found, and that often times falls on the tour manager. He can have multiple bands and events to coordinate, while being on tour looking after someone else. Tour managing is all about keeping yourself organised and prioritising your work load.
Even down to the smallest things, like having to schedule your online meetings with international promotors, bookers, etc., on their time, which could be 2-3 AM your time. When everything is urgent and needs to be answered now, you are forced to organize yourself, or fail. Choosing between getting the right saltine crackers for the green room and figuring out how much gear you can pack into the trailer are both urgent to different parties, but are obviously going to be handled at different times. You also have to have an open mind in order to understand how to work with different cultures, social settings, and dynamics.
Jon has toured as a musician and tm with alcoholics and drug addicts, He's watched bands jump into the "rockstar" lifestyle as youngsters, and later grow out of it and become, often times, surprisingly calm. Most of your favorite artists that you think are "hard," actually get off stage and jump into a onesie, light up a blunt, and watch Chappie for the 80th goddamn time. IT'S A GOOD MOVIE BUT FOR FUCKS SAKE! Jon's seen it all, dealt with it all, and has gotten himself to a place where he now only has a handful of artists on his roster that he wants to work with. That's the goal of every freelancer; not needing to anxiously look for your next gig.
In 2017 he was on the road for more than 28 weeks, which, if you've never been on tour, well....imagine living in a..school bus (I'm trying to be relatable, but some bands actually renovate school busses and use them as tour busses) with anywhere from six to twenty-one other people, whether it be band or crew members, partners, random pet raccoons...
On top of that, if one of you gets sick, you all get sick within about eight hours, YOU CAN NOT POOP IN THE BUS TOILET, someone probably ate your food, the drummer is nailing some rando in the bunk above you, and you're going to die via third wheel.
Oh..and there is no job security, so imagine being stressed..but like...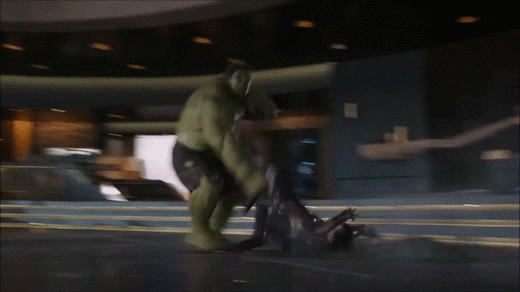 A note to promotors: if you're attempting to scam artists out of money, you will FOR SURE be ousted from the industry, and 2)...might get got.
If you want to hear how to earn a living as an artist, crew member, or just want to do cool shit and travel the world, or if you're curious about how it really is to live life on the road, check this episode out.
Podcast Mentions:
No one. Jon just talks about himself the whole time...dick. :p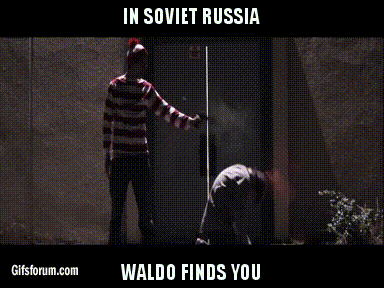 Get Socialistic with Jon:
...if you can find him
Enjoy this episode of Project Freelance and let me know what you think of the podcast!
Listen to last week's episode with Casey Steinmiller
Get Socialistic:
VERO: K Enagonio
Instagram: @KEnagonioPhotography
Facebook: KEnagonioPhotography
kenagoniophotography.com
​Deals on Adobe Products: https://goo.gl/v35dPQ
My Favorite Photo Contest Sites: Viewbug https://goo.gl/pH2Vpq (free photography ebook upon signup) Gurushots: https://goo.gl/MtgWhK (Free bundle upon signup)
Tip the podcast in Bitcoin: https://www.coinbase.com/join/5a8f213941a088029d73894b
#freelancepodcast #podcast #touring #tourstory #musictour #howtotour #howtofreelance #educational #freelancingpodcast #upworkfreelancer #upwork #socialmediamarketing #howtophotography #howtovideo #youtube #vespera #altpress #alternativepress #alternativepressmagazine #apmag #kenagoniophotography #fearlessrecords #premiereproediting #band #freelancing #photographyblogpost #photographyblog #videographyblog #videoblog #bestbuy #bestbuycamera #drone #freelancephotography #instaphotography #instavideo #instagood #journalism #journalist #justtheletterk #kenagonio #lesbianblog #lesbianblogger #lesbianphotographer #lifephotography #lgbtblog #lightroom #losangeles #natgeo #photo #photomob #photowebsite #photographerwebsites #photography101 #photographyclass #photographyislife #photographysouls #photographytips #photographytipsandtricks #photographywebsitetemplates #photographywebsites #photooftheday #phpprogrammers #pinterest #portfolio #portraitphotography #premierepro #presets #press #professionalphotographer #professionalphotography #respectthecew #respectthecrew #reviewvero #riserecords #rokinon #rokinonlenses #sawyerhartman #sellphotos #seo #seoassistance #sony #sonya7s #sonya7sii #sonyphotography #squarespace #storyoftheyear #streetmeet #streetphotography #tfti #theused #thevisualscollective #touringphotographer #travel #vanswarpedtour #vans #vero #veroapp #video #videoediting #videoeditor #videooftheday #videoshoot #videography #vlogger #vlogediting #vlog #vloggers #vlogging #vlogs #warpedtour #websiteforphotographers #websitesforphotographers #websitesforphotographerstosellprints #wildlifephotography