Project Freelance - Episode 17: Becoming A Bodyguard For Rock Stars (ft. Matt Yanni)
Crazy fans attacking artists, coping with the mental strain of being away from home for months at a time, struggling to make a living, the the love for travel, music, and unforgettable memories that sitting behind a desk doesn't offer; these are some of the aspects of living the...#tourlife.
Let's talk about the universe and how it works in mysterious ways. You see, as a correspondent for Alternative Press Magazine, I got to cover a show that Andy Black was headlining, but we kind of screwed up and gave them only about fourty hours notice before the show, because I, being the stupid person I am, decided to email Andy directly. If you know anything about artists, you'll know that they suck at getting things organised. LOL. So anyway, I went to the show pretty much DIY filmed a behind the scenes video. You can see it below if you would like to check it out.
However, let me continue. Basically I'm trying to say that this night started out very poorly. Andy's tour manager, Jon, was super pissed about the horrible communication, so I was pretty much terrified of the short-ass-man-buttler that stood in front of me. But, this story is not about him. This story is about Matt Yanni. Yanni has been touring since 2011 as bodyguard and security director for different artists and tours. He's been in the security world since 2007. He's traveled all over the world protecting some of the biggest names in the business, including black veil brides, black bear, Andy black, and previously, the Steelers football team.
I did not meet Yanni that night because he was probably eating pizza or drinking monster out of a can or chewing tobacco or whatever he does while I was chatting with the band. I did get to experience his might, though, as well as the craziness of Andy's fans, as Yanni kept everyone in order and...relatively quiet.
It wasn't until Summer 2017 while I was on vans worked tour that I had to learn how to deal with Yanni.he took his job very seriously which almost intimidated me from approaching Andy.but this entire industry is about making relationships and building friendships and fortunately Yanni and I hit it off quite quickly. Over the course of seven weeks I saw him almost every day goofed off with him and filmed a documentary about him which will be out soon. Make sure that you sign up for the mailing list so that you get all of the awesome blogs that I post and you will also get discounts to different things like photo prints tutorials and even rentals on my short films on my website.
TRAILER
Yanni has had a lot of experiences with some crazy fans and he has also done and it absolutely amazing job working for his clients.I saw this firsthand all that summer as he was working for Andy black dot the way he shadows him is almost the way the Secret Service shadows the president that that showed me how confident and how good at his job he is.that was only further affirmed by Andy Juliet in Andy's lovely family who I speak to in the documentary. I had never gotten the opportunity to pick the brain of a bodyguard and, as usual, I needed to know his story. So...I asked him.
A lot of people are too afraid to take a risk and ask someone a question and I think that holds a lot of people, especially young people, from pursuing their passions. That needs to change. Take a chance. If I never reached out to Andy about shooting that show I wouldn't have had the opportunity to meet his team and support system, including Yanni.
In episode 17 of Project Freelance, Yanni and I discuss what it's like to be not only on tour with a band, but to be their protector from not only crazy fans, but also people who would potentially try to harm or harass his clients. However, Yanni has been working with Andy Black and Black Veil Brides since 2011, so he has learned how to balance protecting with being respectful of his clients' space. We talk about everything from crazy fan stories to the challenges with touring non stop, touring overseas, and basically being dropped into a war zone, otherwise known as Warped Tour.
We touch on the mental health aspect of touring, which will be a very commonplace topic on Project Freelance. Being gone from home while everyone around you keeps going on with their lives can be extremely challenging for nomads to cope with, and that needs to be discussed more.
If you want to hear how to tour successfully, full time, travel the world, or if you're curious about how it really is to live life on the road, check this episode out. From overly excited, screaming fans to fights with people, Yanni has seen just about everything that the touring world has to...offer.
Thank you so much for your time and for sharing your unforgettable stories. I'll see you side stage with your tobacco cup and silly faces.
You can catch Yanni out with Black Veil Brides and Blackbear this year! Feel free to pick his brain! If you'd like to keep up with him, please please do!
Podcast Mentions:
My Socials:
My Favorite Photo Contest Sites: Viewbug (free photography ebook upon signup) Gurushots (Free bundle upon signup)
​​ I made you a list of AFFORDABLE camera gear and accessories that you can get at Walmart! Check it out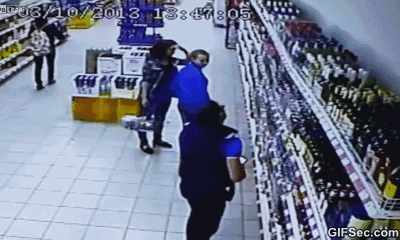 #editingpresets #mattymullins #memphismayfire #band #freelancing #freelance #freelacner #musinkfestival #musink #photographerformusic #music #musicphotography #musicphotographer #warpedtour #vans #vanswarpedtour #riserecords #fearlessrecords #blog #musicblog #freelancingfreelancingblog #upwork #bestbuy #bestbuycamera #drone #freelancephotography #instaphotography #instavideo #instagood #journalism #journalist #justtheletterk #kenagonio #lesbianblog #lesbianblogger #lesbianphotographer #lifephotography #lgbtblog #lightroom #losangeles #natgeo #photo #photomob #photowebsite #photographerwebsites #photography101 #photographyclass #photographyislife #photographysouls #photographytips #photographytipsandtricks #photographywebsitetemplates #photographywebsites #photooftheday #phpprogrammers #pinterest #podcast #portfolio #portraitphotography #premierepro #premiereproediting #presets #press #professionalphotographer #professionalphotography #respectthecew #respectthecrew #reviewvero #rokinon #rokinonlenses #sawyerhartman #sellphotos #seo #seoassistance #socialmediamarketing #sony #sonya7s #sonya7sii #sonyphotography #squarespace #storyoftheyear #streetmeet #streetphotography #tfti #theused #thevisualscollective #tourstory #touring #touringphotographer #travel #upworkfreelancer #vero #veroapp #video #videoblog #videoediting #videoeditor #videooftheday #videoshoot #videography #videographyblog #vlogger #vlogediting #vlog #vloggers #vlogging #vlogs #websiteforphotographers #websitesforphotographers #websitesforphotographerstosellprints #wildlifephotography